🧻Funny toilet paper prank gifts will create a funny surprise reaction for birthday people.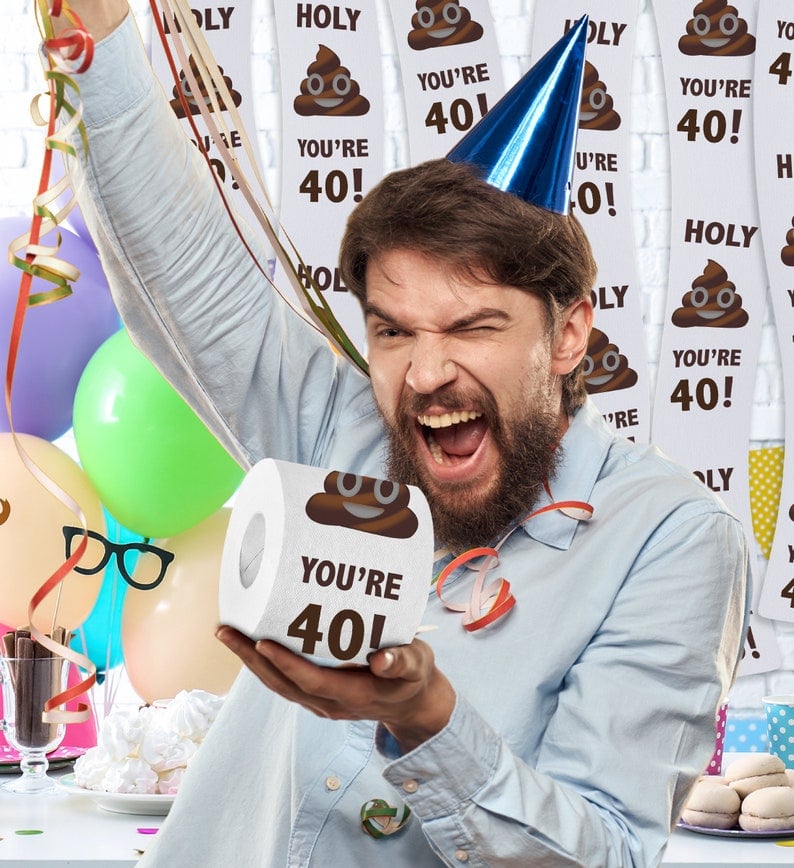 🎂Prank toilet paper is a joke everyone will have fun with and make lasting memories! Suitable for pranksters to give to coworkers, spouses, men, women, parents aged 30-80
🌟Not just a surprise gift, you can also use it for 30-80 birthday party supplies decorations, bathroom decorations, streamers and party favors.
✨Specifications
Material: Virgin Wood Pulp Paper
Paper Size: 10mm*10mm
160 Sheets Per Roll
Package Includes: 1 Roll x Happy Birthday Toilet Paper
🎁Package includes: